Go back to GofTrace Top
Partial Schematic
GofTrace has powerful engine to extract logic cone.
Feasible cell loading.
Load cell into GofTrace Schematic from GofViewer netlist viewer.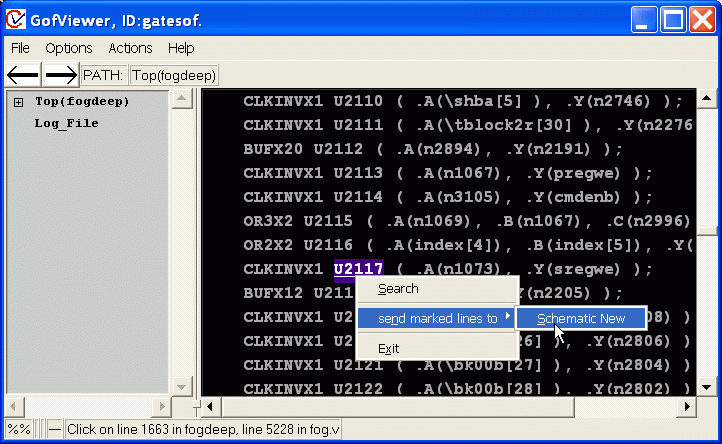 The Cell appears on the GofTrace Schematic Canvas.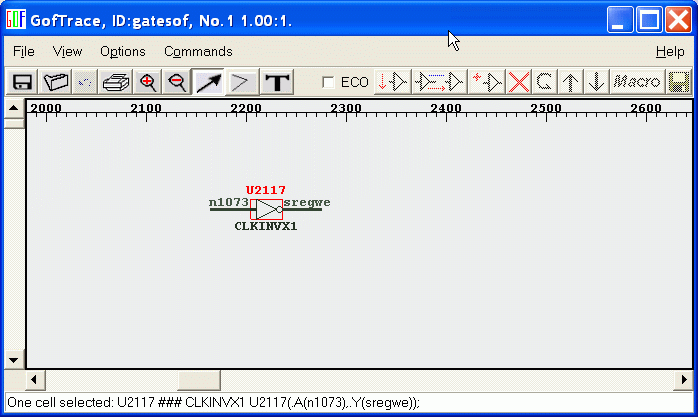 You can load more cells from GofViewer by 'send' command.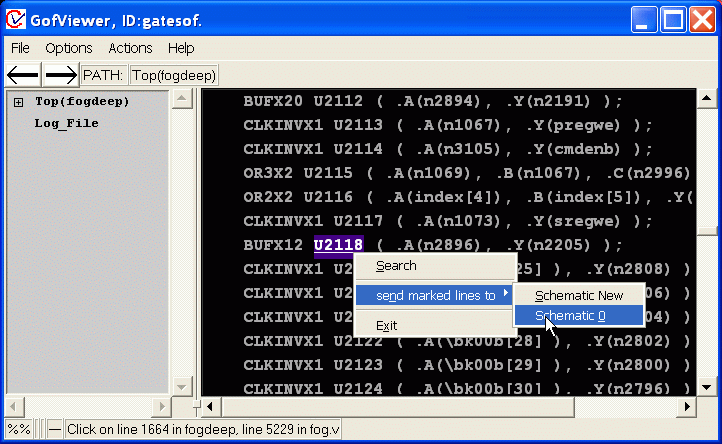 The U2188 appears on the Schematic.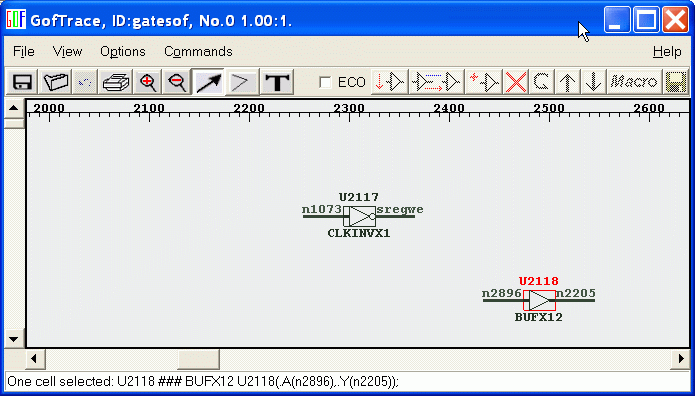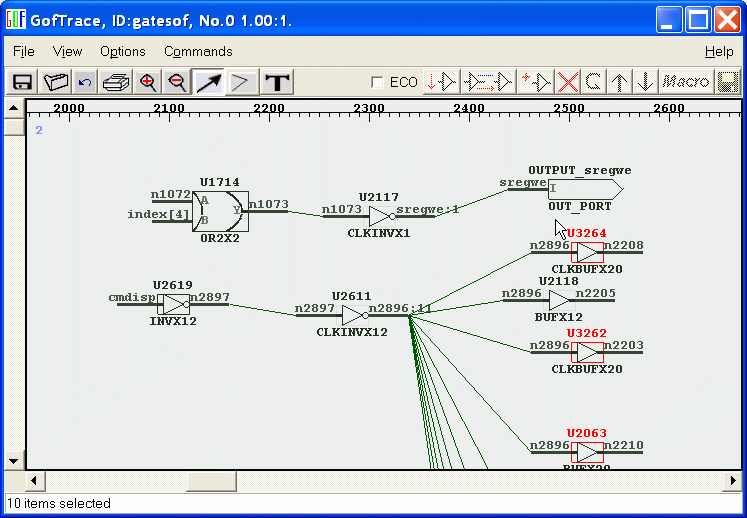 Select gates and connections as highlighted below. Copy the highlighted circuit to a new schematic.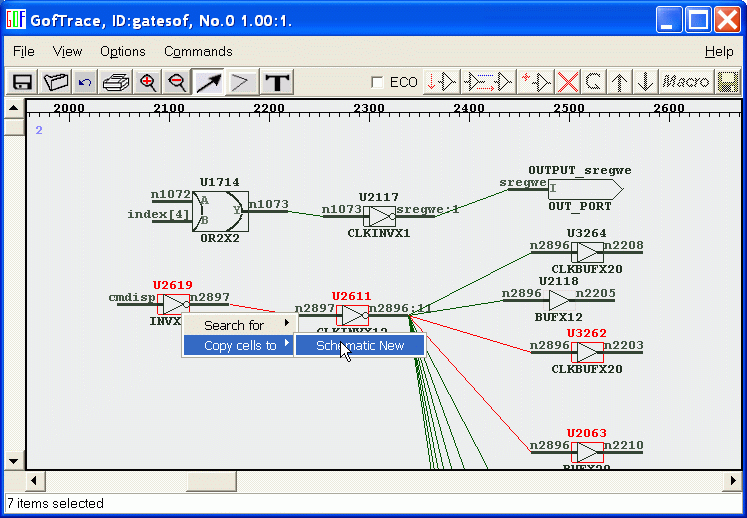 The gates and connections in the circuit appear in a new schematic. You can do gates position adjustment.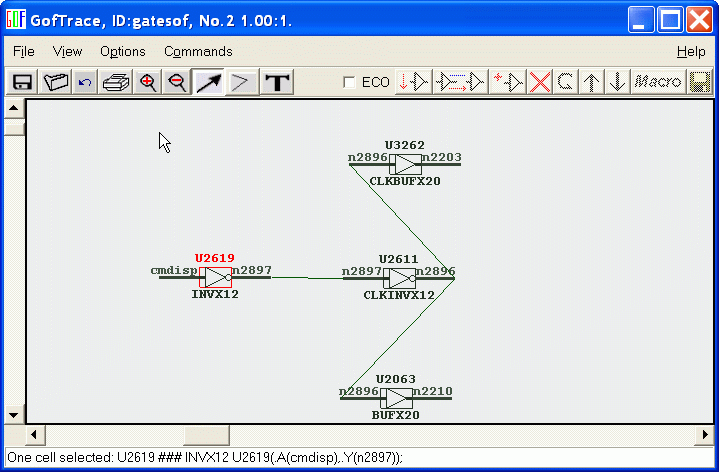 In the schematic, you can do more forward trace or backward trace.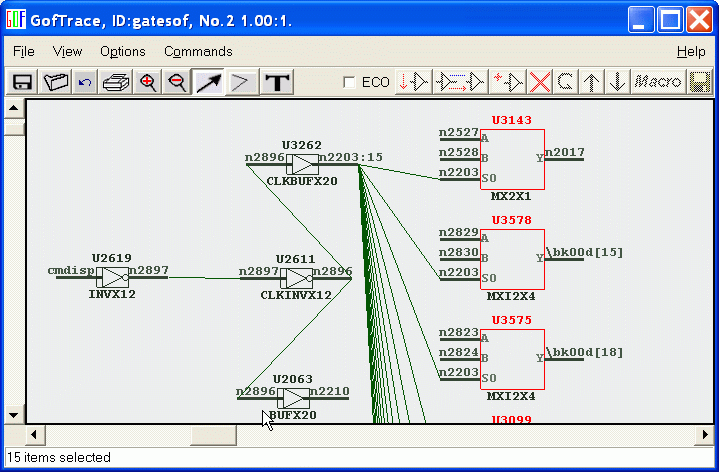 Or drag and drop a cell from GofViewer window. Press Mouse-Middle-Button on one cell move and release on the GofTrace Schematic Canvas.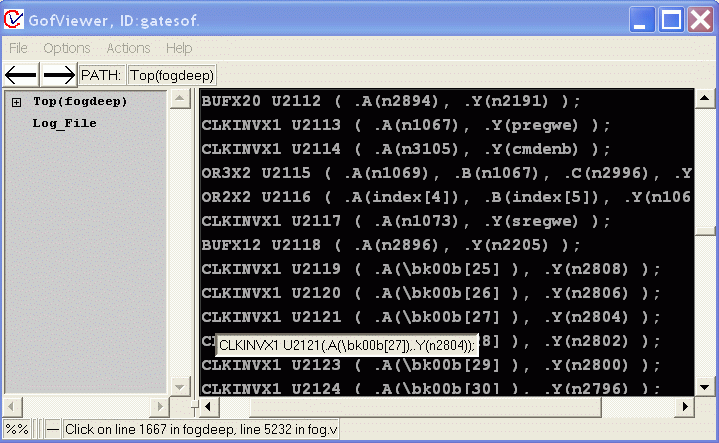 The symbol shows the drag and drop cell is on the Schematic.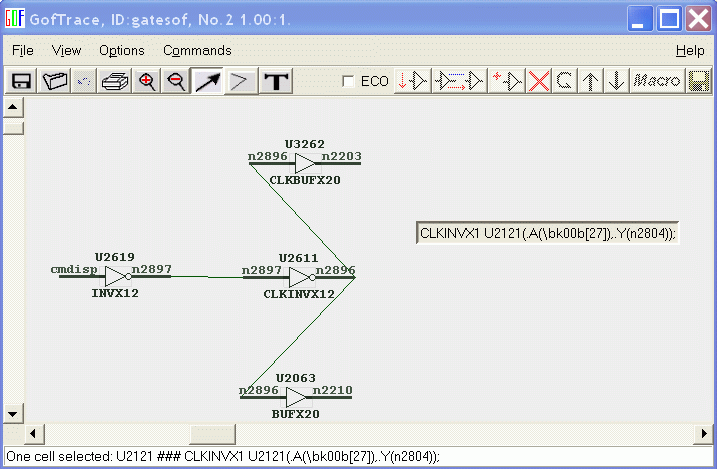 Release Mouse-Middle-Button, the gate appears on the Schematic.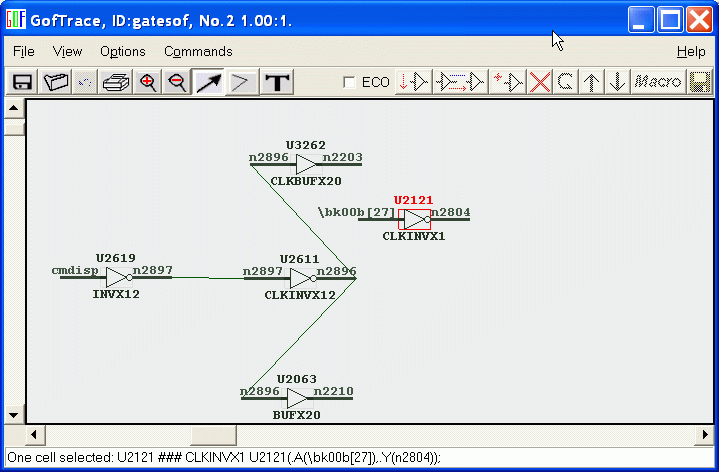 Follow us: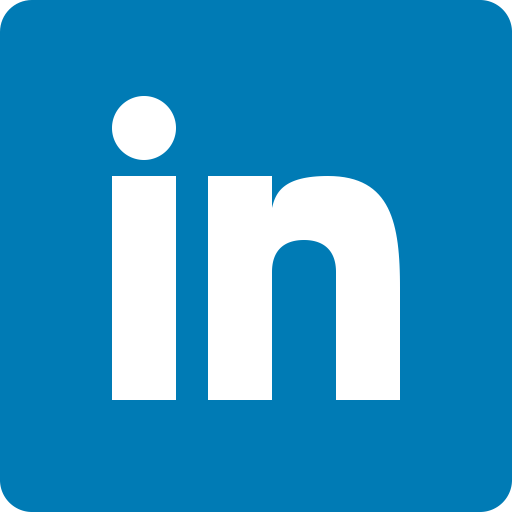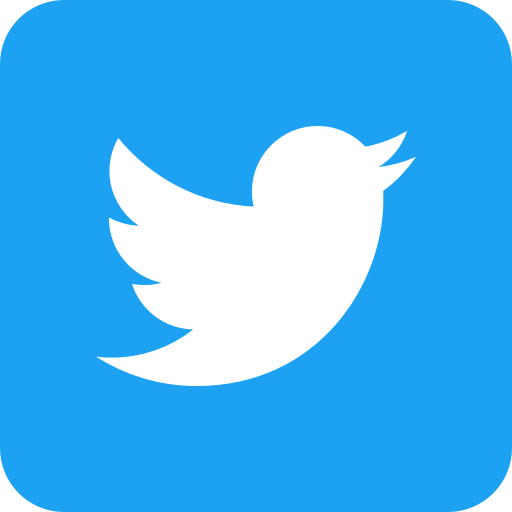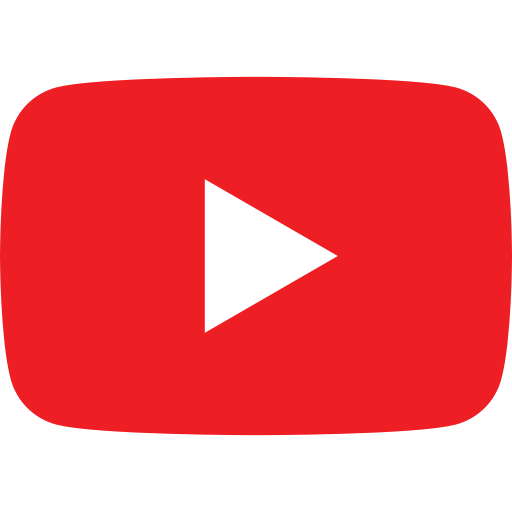 NanDigits.com US
|
NanDigits.cn China
© 2023 NanDigits Design Automation. All rights reserved.