Gates On the Fly, GOF, integrated leading technologies and methodologies to provide complete netlist processing solutions. The Automatic ECO flow can solve those ECOs not possible to be done manually. GOF has similar performance in flatten netlist comparing with other ECO tools on the market, like Conformal ECO Designer. Check a datapath ECO use case for the performance comparison. However, GOF can handle boundary optimized hierarchical netlist or flip-flop involved netlist very well, while other tools have problems in these areas.
Further more, GOF has script and GUI mode ECO features which the other tools don't support or have limited supports. Statistically, less than 10% of all ECOs involve more than 50 gates. For those 90% small size or replicated ECOs, GOF's script and GUI mode are the best fits. The GUI mode helps you to isolate the logic that needs to be changed in a partial schematic window so you can easily modify your design.The GUI mode has sharp learning curve for beginners and non-frequent users. The script mode has the same syntax as Perl which can easily integrate existing netlist processing scripts. The script mode is good for more replicated works like inserting AND for all output pins. Also the script mode can combine netlist sanity check and ECO modification which provides high flexibility for users.
The feedbacks from our customers show they have improved work efficiency from three to ten folds in netlist ECO comparing with traditional manual flow.
Applied Micro has adopted Gates On the Fly in their design flow. The Engineering Director from APM says "Gates On the Fly is years ahead of any other tool.". Check the customer feedback for more information.
Read Use Cases for use cases.
Read User Manual for more information.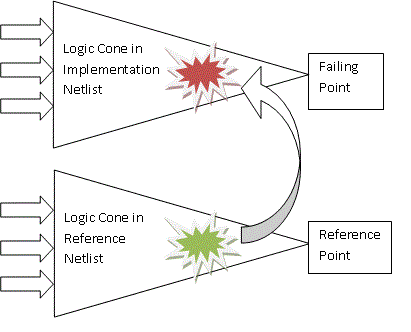 Logic Cone Optimization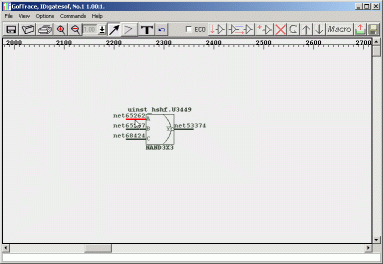 GUI dynamic debugging