GofECO features:
GofECO window is enabled by check ECO check-button in GofTrace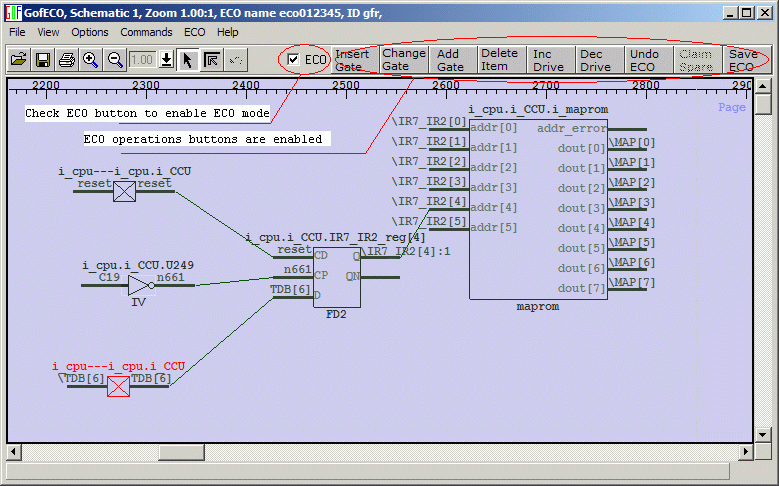 'GofECO Setup' window pops up for you to input ECO information, ECO Name, the synthesis Library Name, Metal only option, and ECO head information which will appear in ECO result file.
ECO Name should be unique in netlist. It should not conflict with any existing string in the netlist. Normally it can be bug ID, like "bug23456_".
The synthesis Library Name is for Synopsys DCSH/TCL ECO format file. If you don't know, leave it as default.
'Metal only 'option is for ECO on silicon, only metal layers can be touched. Any new added gates will be mapped to spare gates automatically.
Only when your flow has been setup to allow the tool to do the spare gates mapping automatically, 'Metal only' option can be enable. If you have to work on the spare gates manually, that is loading the spare gates instances on the schematic specifically, you have no need to check the 'Metal only' option.